Renowned Speakers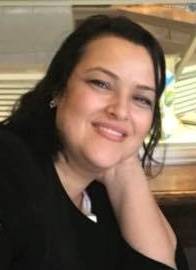 Dr Wiem Bouaziz-Zouaoui
Periosystem France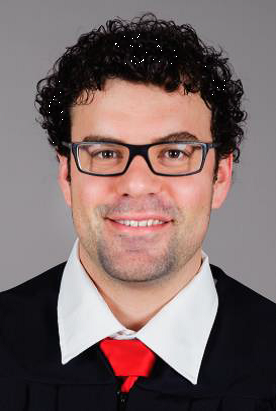 Dr Richard Miron
University of Bern Swaziland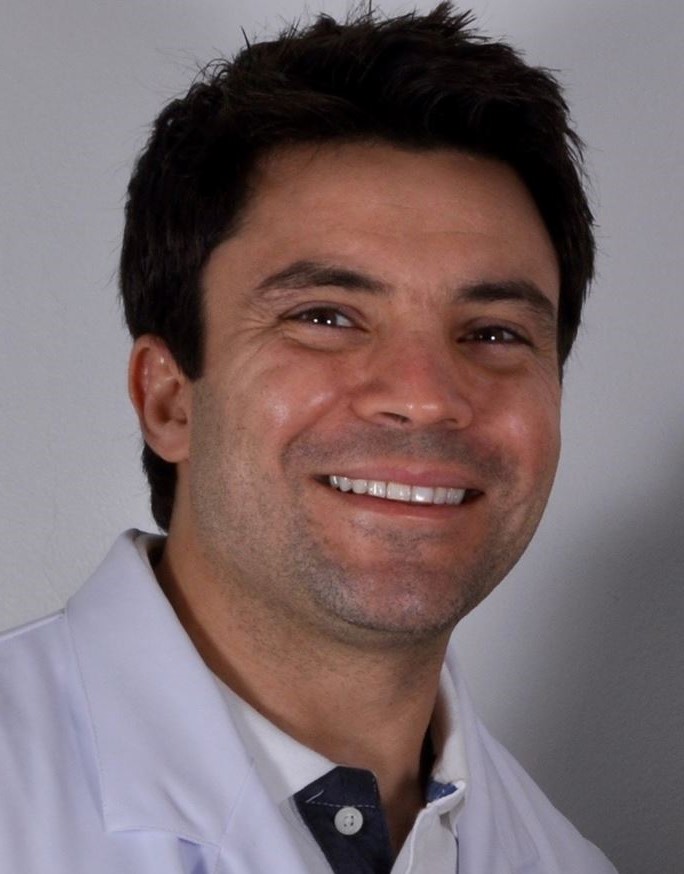 Dr Miguel Carvalho Neto
University of Rio de Janeiro State Brazil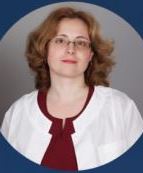 Dr Sirma Todorova Angelova
Prof, Medical University-Varna Bulgaria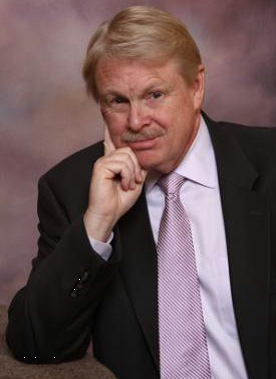 Dr James L Ratcliff
Rowpar Pharmaceuticals Inc. USA
Dr Arnold J. Malerman
CEO, L&M Orthodontics USA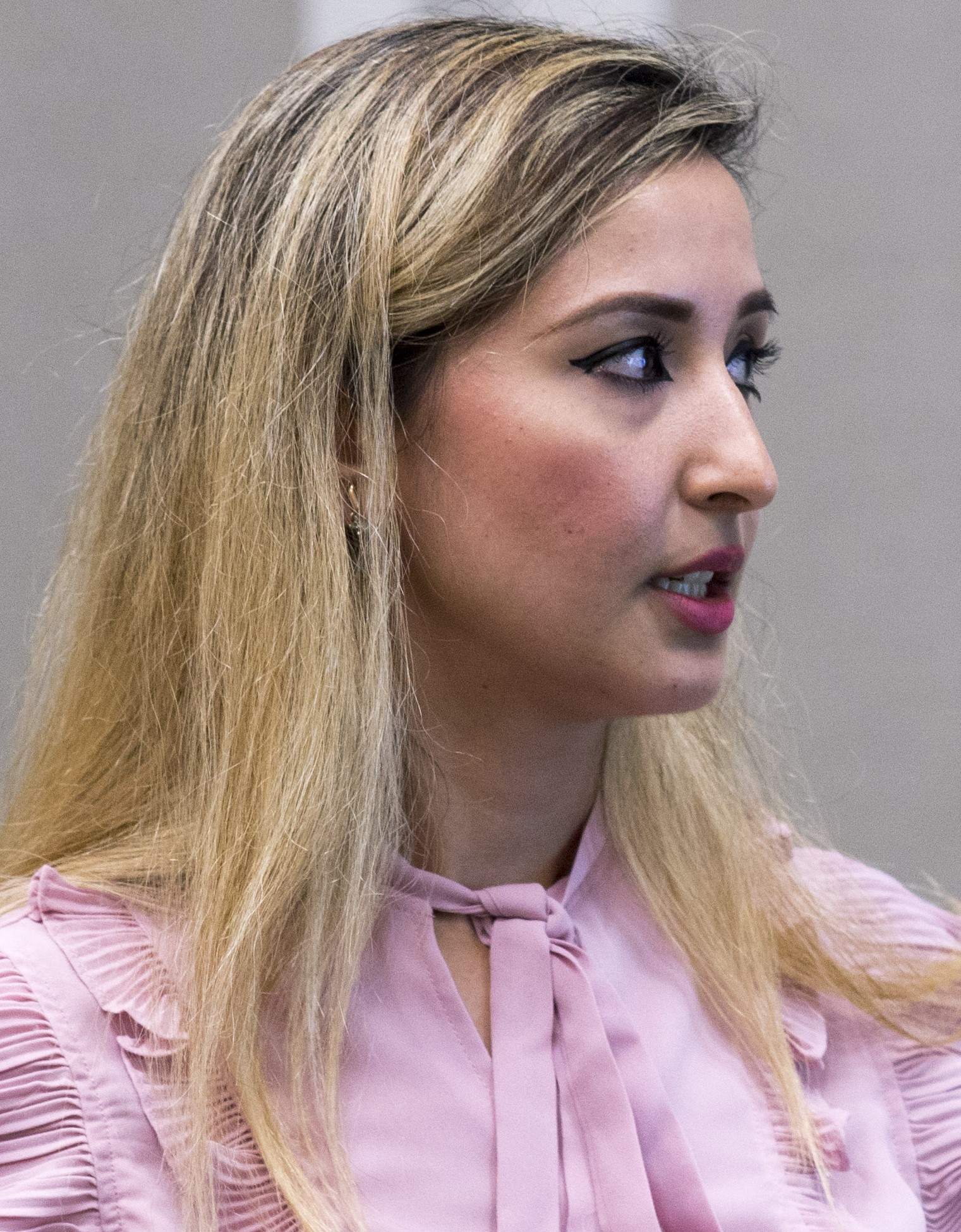 Dr Hafsa Affendi
Rutgers School of Dental Medicine USA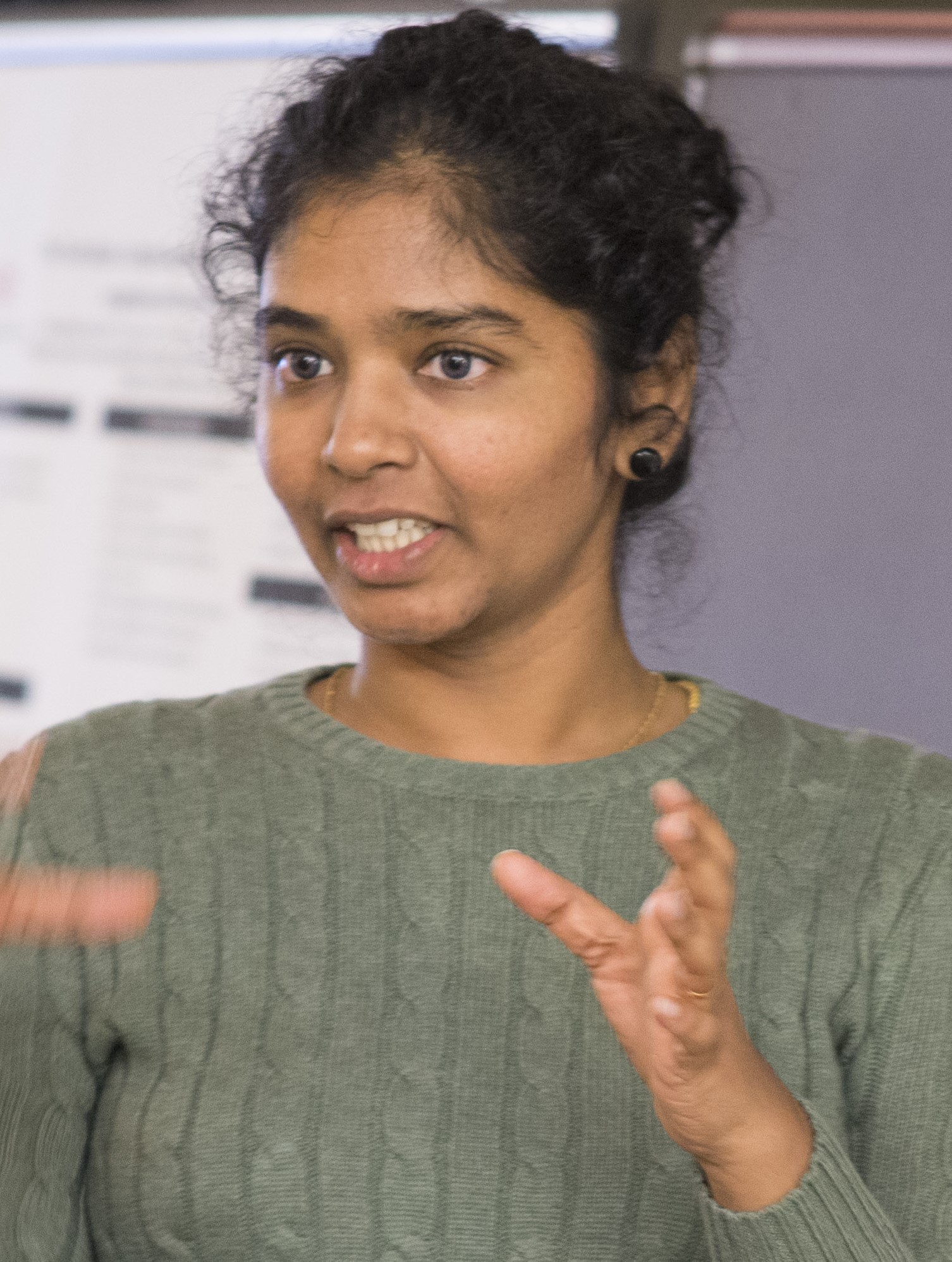 Dr Manju Natarajan
Merrimack College USA
Recommended Global Dentistry Webinars & Conferences
Asia Pacific & Middle East
Dental Research 2021
About conference
Greetings from Dental Research 2021!!!
It's an honor to welcome you to the official website of International conference on Dental Research & Dental Treatments which is going to be held in Vancouver, Canada during Dec 06-07,2021. The theme of this year's meeting is "Endurance and Excellence in Dental Research and Treatments" which will provide an international platform for discussion of present and future challenges in dental health, dental education, continuing education and expertise meeting. World-leading health practitioners, clinicians, educators, and researchers will present cutting-edge and practical clinical techniques based upon widely accepted evidence and will introduce new and emerging research.
This conference is mainly dedicated to providing the opportunity to the many leading keynote speakers and session speakers and young researchers and students to showcase their research work and knowledge in a technical way. Dental Research 2021 is creating the best platform to meet dental experts & influencers face to face. Dental Research 2021 also offers you the chance to meet your eminent business idols, your possibilities are greatly improved when you're sharing the same space
Why to attend?
The latest techniques, developments, and the latest updates in dental health and practitioners are hallmarks of this conference. It is learning, sharing and networking platform for Dentists, Dental Hygienists, Oral Hygienists, Dental Assistants, Dental Practice Managers, Dental Marketing Managers, Dentist / Practice Owners, Office Managers, Marketing Executives, Group Practice Executives and other members of the dental team about Dentistry and its advances. This is your best opportunity to reach the biggest assemblage of eminent from the Dental community. Conduct presentations/ workshops, distribute information, meet with current and potential doctors, make a splash with new developments, and receive name recognition at this 2-days event.
CDE ensures that the dentists are provided with the latest diagnostic, preventive and treatment methods in the industry. Dentists who fail to keep pace may mean they're actually falling behind in the quality of dental care they provide. As an Oral Surgeon, these frequent changes challenge you to learn and adopt new ways to improve patient care.
What's New?
Dental Research 2021 includes international attendee workshops, lectures and symposia, including a designated registration area, a refreshment break and gala lunch. Dentists can join the Dental Research 2021 as an international member to receive discounts on registration. So come and join leading experts and allied professionals from Dec 06-07, 2021 in Vancouver to keep up with the rapidly accelerating pace of change that is already having an impact on the field of Dental & Oral Health, and will continue to in the future.
Potential Participants:
Dental Research 2021 welcome attendees from all leading dental clinics, dental universities, clinical research institutions and dental companies to share their research experiences on all aspects of this rapidly expanding stream and thereby, providing a showcase of the latest research and provide a better health care to the world. This is designed for practicing dentists, nurses, physicians in training and other oral healthcare professionals interested in the latest advances and techniques in the field. Another segment of participants are Dental researchers, Dental educators, Clinical organizations, Educational institutes, and Business leaders in the health sector worldwide.
Sessions / Tracks
Track 1: Prosthodontics
The prosthodontics is the part of dentistry that centers on dental prostheses. Prosthodontics is the part of dentistry that relates to the analysis, treatment arranging, recovery, and support of oral capacity, solace, appearance, and strength of patients with clinical conditions related with absent or insufficient teeth, as well as maxillofacial tissues utilizing biocompatible substitutes.
Track 2: Orthodontics
Orthodontic Dentistry Science and this field is continually creating and progressing through innovative methodologies and machines. Orthodontics is dentistry that manages teeth course of action to address the change of facial development. Orientation Problems could likewise have arien through mishap. Orthodontics moreover incorporates treating and controlling different parts of facial development (dentofacial orthopedics) and the structure and improvement of the jaw.
Track 3: Dental & Oral Health
Dental and oral wellbeing is the basic aspect of your general wellbeing and prosperity. Oral Health is critical to inescapable prosperity and individual fulfilment. Oral prosperity is without condition from mouth and facial distress, oral sullying and wounds, oral and throat tumor, gum contamination, tooth hardship and decay, and distinctive issue and afflictions bound an independent limit in gnawing, chewing, talking, smiling and psychosocial flourishing.
Track 4: Cosmetic Dentistry
Cosmetic dentistry is utilized to consign any dental work that improves the presence of teeth, gums. The dental like in shading, postion, size arrangement and generally speaking a few grins Appearance. There are assorted restorative dental strategies like: dental fillings, dental holding, teeth brightening, dental facade, dental inserts, dental crowns, orthodontics, gum reshaping, dental scaffolds, tooth forming, dental tops, root trenches, corrective gum medical procedure, reshaping false teeth.
Track 5: Geriatric Dentistry
Geriatric dentistry is the conveyance of dental consideration to more established grown-ups including the determination, anticipation, and treatment of issues related with aging and age-related illnesses as a feature of an interdisciplinary group with other medical services experts. It depends on broad dental, clinical, mental, social and useful evaluation of patient. Older adults are expected to go through from one or more chronic medical conditions that require consideration before initiating any dental treatment.
Track 6: Laser Dentistry
Laser dentistry is an ostensibly obtrusive, exact, and successful method of treating dental issues with the assistance of laser light. It is a basic piece of different progressed dental strategies like gum medical procedure, depression therapy, and other dental issues of the mouth, for example, expulsion of congested tissues, teeth brightening, and so on. Laser dentistry is ideal for kids who experience difficulty remaining still for standard dental techniques.
Track 7: Dental Sleep Medicine
Dental sleep medication is a field of dental practice that centers on the utilization of oral machine treatment to treat rest scattered breathing, including wheezing and obstructive rest apnea (OSA). Sleep disorder may be a chronic ailment that happens when your muscles relax during sleep, permitting soft tissue to crumple and block the airway.
Track 8: Pediatric and Preventive Dentistry
Pediatric Dentistry is the sub-part of dentistry characterized as the work on, instructing and research in exhaustive safeguard and remedial oral medical services of kids from birth through youthfulness. Pediatric dentistry is the act of thinking about your teeth to forestall dental ailments and keep them sound. Pediatric dental specialists teach and give the essential dental consideration to youngsters and exhortation with respect to the kid's prosperity to the guardians.
Track 9: Oral Microbiology and Pathology
Oral microbiology is a science which manages the oral micro biota and their interaction with the host. Oral microorganisms use the biological specialty gave by gingival epithelium and tooth surface. Oral Pathology is the strength of dentistry and order of pathology that manages the diagnosis and evaluation, produced using tissue changes characteristic of disease of the oral cavity, jaws and salivary glands.
Track 10: Dental Practice Management
Dealing with a dental practice takes a ton of artfulness and arranging. The achievement of a dental practice unfathomably relies upon how able the training chief is. From staff the board to quiet administration a wide assortment of fundamentally significant assignments should be executed with outrageous consideration and ability. This meeting will unfurl a couple of basic standards and laydown a modest bunch of fundamental guidelines of dental practice.
Track 11: Dental Surgeries and Innovations
Dental Surgery is a clinical technique including counterfeit adjustment of teeth and their plan in the mouth and incorporates alteration of jaw bones. In view of different reasons individuals decide on a dental medical procedure. There are various kinds of dental medical procedures and generally normal among them is careful extraction of teeth. Wounds may likewise warrant medical procedure which ought to be performed by a dental authority in a center.
Track 12: 3D Imaging and Digital Dentistry
3D Imaging is prominent among the hugest gadgets for orthodontists to evaluate and record size and kind of craniofacial structures. 3D demonstrative imaging, a movement of anatomical records is amassed using certain specific equipment, taken care of by a PC and later displayed on a 2D screen to present the fantasy of significance. Digital dentistry insinuates the use of dental advancements or contraptions to complete dental strategies rather than using mechanical or electrical instruments.
Track 13: Dental Nursing and Public Health Dentistry
Dental Public Health can be characterized as a science and practice of forestalling oral diseases, improving oral health, and advancing personal satisfaction through sorted out impacts of the general public. Dental Public Health is concerned with the assessment of dental health needs and growing the dental health of populations instead of individuals. The obligations of dental nurses comprise: handling dental materials, performing infection control and decontamination procedures, maintaining dental equipment and instruments and providing organizational support.
Track 14: Dental Tools and Treatment Techniques
A stage change from customary strategies to digital techniques has hugely progressed the dentistry field augmenting the extent of dental medicines and methods. Mechanical and advanced dentistry, Dental radiography/informatics, Forensic dentistry, Laser applications, Imaging methods for the craniofacial hard and delicate tissues, Dental inserts and occlusal investigation, and so forth are a portion of the serious apparatuses and procedures utilized in computerized dentistry.
Track 15: Nanotechnology in Dentistry
The utilization of built nanomaterials (ENMs) to improve the mechanical and physiological elements of the tooth through new nanofillers and composites ought to give an upgraded ability to certain territories of remedial dentistry. Nanotechnology is worried about the physical, compound, and organic properties of structures and their parts at nanoscale measurements. High comprehension of materials and oral tissues join at nanoscale has bring numerous explores for remedial dental applications, similar to fluoride discharge, drug conveyance.
Past Conference Report
Past Conference Report
Dental Research 2019
Conference Series organized the 25th American Dental Research and Future Dentistry on June 14-15, 2019 in Montreal, Canada was organized with a focus on "Promulgating latest innovations & applications in the filed of Dentistry".
It was a great success where eminent keynote speakers from various reputed universities and organizations made their resplendent presence and addressed the gathering.
Dental Research 2019 Organizing Committee would like to thank the Moderator of the conference, Miss. Sravanthi Tapal, Columbia University, USA who contributed enormously to the smooth functioning of this event.
Conferenceseries LLC Ltd would like to convey a warm gratitude to all the Honourable guests of Future Dentistry 2019:
Chien-Ping Ju, National Cheng-Kung University, Taiwan
Augusto André BAPTISTA, Baptista Dental Group, Luxembourg
Jiin-Huey Chern Lin, National Cheng-Kung University, Taiwan
Jimmy Kayastha, Dental Health Solutions Inc., USA
Fatma Elhendawy, Tanta University, Egypt
T Dinesh Kumar, SRM Institute of Science and Technology, India
2019 witnessed an amalgamation of peerless speakers who enlightened the attendees with their knowledge and confabulated on various new-fangled topics related to the field of Dentistry and Oral Health.
Dr. Chien-Ping Ju, National Cheng-Kung University, Taiwan presented a paper on "A low modulus Ti-7.5Mo alloy for dental and orthopedic applications";
Augusto André BAPTISTA, Baptista Dental Group, Luxembourg, gave a presentation on "Minimally invasive aesthetic treatment of a multiple anterior dental agenesis in young patient"
Arghavan Tonkaboni, Tehran University of Medical Sciences, Iran presented on "Dietary intake effects on chemotherapy or radiotherapy induced mucositis "; Marwa Baraka, Alexandria University, Egypt enlightened the audience with her presentation "Dental arch parameters and Goslon Scores in mixed dentition of Egyptian
children with surgically repaired unilateral cleft lip and palate"; Arghavan Tonkaboni, Tehran University of Medical Sciences, Iran elucidated on "Oral lichen planus in children in association with psychological stress: A case report";
Kamla Naveeda, Islamabad Medical and Dental College, Pakistan described about "Innovative inclinations in forensic odontology" Dr. Fatma Elhendawy, Tanta University, Egypt explained about the workshop titled "Pediatric Full Mouth Rehab under General Anesthesia", she covered the following topics; 1. Introduction (Sedation and General Anesthesia Role in Pediatric Dentistry) , 2. Overview of different behaviour management techniques, 3. Parental attitude towards pharmacological management and general anesthesia, 4. Patients indicated for general anesthesia/sedation, 5. Levels of sedation, 6. Nitrous oxide inhalation, Dr. T Dinesh Kumar, SRM Institute of Science and Technology, India gave the workshop presentation on the "Herbal immunomodulatory panacea : Role of triphala in immune-enhancement of human leukocytes and its prospective application as an immunomodulatory therapeutic agent"; Jiin-Huey Chern Lin, National Cheng-Kung University, Taiwan presented on "A fast-healing, fully resorbable Ca/P/S-based bone substitute device (Ezechbone®) for dental and orthopedic applications": Jimmy Kayastha, Dental Health Solutions Inc., USA enlightened the audience with his presentation entitled "Simultaneous double free flap reconstruction in patients with advanced oral squamous cell carcinoma: A case series and analysis of patient survival"; and Marwa Baraka, Alexandria University, Egypt gave presentation on " Management of Skeletal class 3 in mixed dentition with rapid maxillary expansion and face mask therapy: Case report ". Loghman RezaeiSoufi, Hamdan University of Medical Sciences, Iran presented a paper on "Title: Effects of Er:YAG, Nd:YAG, and 940 nm diode laser irradiation on the microtensile bond strength of self-etch adhesive"; Argishti Hayrapetyan, Yerevan State Medical University, Republic of Armenia, gave a presentation on "Understanding the most successful incisal preparation designs of anterior teeth for porcelain laminate restorations". Soliman Ouda Amr Ouda, King Abdulaziz University, Saudia Arabia presented on "The efficacy of ViziliteÒPlus and Oral CDx in the diagnosis of oral cancer: A prospective study"; Mai Jarour, Private Practice, UAE elucidated on "Periodontal disease and diabetes: Association and connections"; Fatma Elhendawy, Tanta University, Egypt elucidated on workshop titled "Pediatric Full Mouth Rehab under General Anesthesia". She covered the following content; 1. Different drugs used in sedation, 2.Preparing for your child's sedation visit, 3.Sedation Record, 4. Monitoring and management of pediatric patients before during and after sedation for diagnostic and therapeutic procedures, 5. Full mouth rehab treatment planning, 6.Preoperative preparation and hospitalization, 7.Post- operative care and preventive measures;
This conference was a path-breaking opportunity for students too, were given a chance to exhibit their paramount research work through Poster Presentations and discuss the same with the exalted scientists.
Featured Activities:
Future Dentistry 2019 featured several scientific activities which include: Advanced Specialty Courses, Poster Presentations and Competitions, Student Competition and young researcher session.
Poster Presentation:
Future Dentistry 2019 proudly presents the Poster Award Competition Winners:
Marwa Baraka, Alexandria University, Egypt
All the papers presented at Future Dentistry 2019 have been published in the proceedings of the Dentistry.
With the enormous feedback from the participants and supporters of Future Dentistry 2019, Conference Series is glad to announce 26th Dental Research and Future Dentistry, April 27-28, 2020 in London, UK
Market Analysis
Global Dental Market is expected to be more than US$ 50 Billion market by 2020; growing with double digit CAGR. Dental Equipment has the highest market share among all the 7 segments (Preventive Dental Care Market, Dental Restoratives Market, Dental Prosthetics Market, Dental Implants Market, Dental Orthodontics Market, Dental Endodontic Market and Dental Equipment Market). The global dental equipment market has been estimated at USD 6.2 billion in 2016 and is projected to reach USD 8.5 billion by 2021, at a CAGR of 6.5 % during the forecast period from 2016 to 2021.
Growth in this market can primarily be attributed to factors such as the rapid growth in aging population, increasing demand for cosmetic dentistry, and growing incidence of dental caries and other periodontal diseases.
29 dentists/ 100000 inhabitants'
Total no. of dental schools: 550
European Dental Market
Europe accounts for a major share of the market, owing to government support, growing demand for technologically advancing oral healthcare products and rising awareness among people about oral health, closely following North America. The European dental market was estimated at USD 1.6 billion in 2014 and is projected to reach USD 2.40 billion by 2020 at a CAGR of 7 % during the forecast period from 2014 to 2020.
Target Audience:
The Professors, Dentists, Researchers, Clinicians, Educators, Marketing, and Students from Academia in the study of Restorative Dentistry and Prosthodontics
Academic-50%
Industries-40%
Others-10%
Major Dental Associations across the globe:
Canadian Association of Orthodontists
Australian Dental Association Inc.
Canadian Dental Association
Royal College of Dentists
European Federation of Periodontology
Seychelles Medical and Dental Association
Seychelles Medical and Dental Council
Swedish Dental Association
Swedish Dental Society
General Dental Council - Regulatory Body
NHS - Public Healthcare Dentistry
British Dental Association
British Dental Health Foundation
British Orthodontic Society
Dental Practitioners' Association
The Faculty of General Dental Practice (UK)
Orthodontic Technicians Association
Academy for Sports Dentistry
Academy of General Dentistry
American Association of Endodontics
American Association of Oral and Maxillofacial Surgeons
To Collaborate Scientific Professionals around the World
Conference Date December 06-07, 2021
For Sponsors & Exhibitors
Supported By
All accepted abstracts will be published in respective Conference Series LLC LTD International Journals.
Abstracts will be provided with Digital Object Identifier by